Investigación y Desarrollo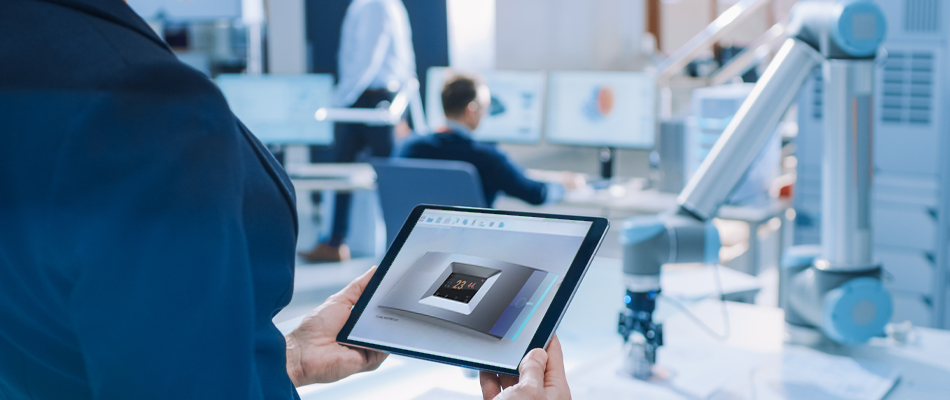 Research and development are at the heart of CAREL's business. In 2022, 3.8% of its revenue was allocated to this sector to pre-empt customer needs and provide cutting edge solutions. CAREL also has two laboratories (a thermodynamic one and a humidification one), which are centres of excellence in their fields.
Roughly 12% of CAREL's over 1,865 employees engage in R&D activities for an average of 225 resources in 2022.
CAREL engages in applied research and development focusing on solutions to improve energy efficiency, reduce the environmental impact and increase the use of natural refrigerator gases to maintain its leadership position in the HVAC/R market niches. These research goals are supplemented by the emerging automation sector related to remote connections, where the group is developing data-driven solutions and services to provide customers with bespoke services using IoT platforms).
CAREL's skillset has expanded to include heat recovery and humidification in niche sectors with the acquisition of Recuparator and HygroMatik.
Product and process innovation is a key success factor that has contributed to CAREL's growth in recent years and will be strategic for its future development. CAREL's ability to quickly respond to market changes relies on its capacity to continuously introduce new products, solutions and/or services or new and updated versions of its products and services that meet or incorporate technological innovations. The intrinsic nature of these products and services and their development means that CAREL has to constantly upgrade them along with its performance, characteristics and the reliability of its technology.
To this end, CAREL has adopted a modular approach to product development in the different areas (electronics, mechanics and software) to promote as far as possible the ongoing introduction of innovative solutions by reusing different modules to reduce development times, ensure greater reliability and lower product costs.
CAREL's products are the result of very scrupulous research, design, development and industrialisation activities. It decides whether to develop a new product to offer the market new and better products in line with the requests and needs of its customers.
CAREL's trademark skills are in the areas of development of integrated solutions for the use of the cooling cycle to control the temperature and humidity and the use of isothermal and adiabatic humidification for controls of humidity and, in some cases, the temperature to adapt the products to different market requirements. A market approach that does not offer individual products but rather integrated solutions to fully respond to the requirements of an application is very innovative.
There was also considerable growth in the services offered, both on field - driven by the CAREL's expertise in the various applications covered - and digital services, used to collect information from plants and subsequently produce reports and descriptive analytics to improve and optimise refrigeration and air-conditioning plant management.
Thanks to its investments in R&D, technological innovation and continuous growth, CAREL was recognised again as one of the top 100 Italian companies with revenue of between €120 million and €500 million.