Servicios digitales

Seit 2008 bietet CAREL digitale Lösungen für den HVAC/R-Markt an, die an die unterschiedlichen Geschäftsmodelle seiner Kunden angepasst werden können.
CAREL's digital services are focused on reducing maintenance costs, optimising energy consumption and improving the performance of both individual units and complex systems. By integrating many years of thermodynamic expertise with IoT technologies, CAREL makes remote management of systems simple, safe and effective. Our extensive digital portfolio includes customisable APPs for interacting with the products, Cloud portals for remote control of systems and in-depth data analysis tools (Analytics) using A.I. technologies (machine learning algorithms) for continuous improvement of units and systems.
(*data updated as of July 2021)

The number of customers who have chosen CAREL as their partner to manage their systems continues to grow year after year. Thanks to the flexibility of digital services based on cloud technology, CAREL can offer centralised site management for monitoring the systems regardless of where they are in the world and where the user is located.
Furthermore, CAREL's digital proposal can be integrated with the Remote Expert services to offer customers a complete solution to ensure the highest performance of their systems.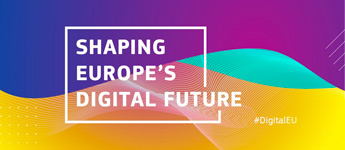 Due to the highly innovative features of the proposal and the use of the most modern cloud computing technologies, the digital services can be included in "Digital Transformation" projects as eligible technology for tax deductions, based on local legislation.
CAREL Apps
---
APPLICA and CONTROLLA are the CAREL Apps that allow interaction with the latest generation CAREL controllers equipped with NFC or Bluetooth technology and with the c.pco range programmable controllers.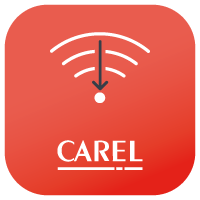 APPLICA is the App used by the technical personnel responsible for commissioning and maintenance of HVAC/R units. Through a local wireless connection (Bluetooth or Wi-Fi), it provides direct access to the interface of units fitted with CAREL controllers from the smartphone. This means it will no longer be necessary to physically go to the unit terminal (not always positioned in easily-accessible places) or connect the controller to the computer for routine diagnostics and/or troubleshooting.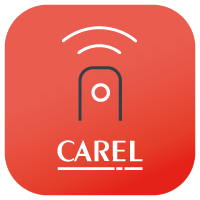 CONTROLLA is the App designed for the end user of HVAC/R units. Through a local wireless connection, it allows the unit to be managed directly from a smartphone, just like a remote control, with a simple and customised interface.
APPLICA and CONTROLLA are available on Google Play and Apple Store and are unique, being fully customisable thanks to the following options:
Contents: the same App, with standard icon and interface, can be configured for use with different products.
Appearance (graphics): the App icon and user interface can be modified to align them with the corporate brand of the product that the CAREL controller is installed on.

Cloud portals
---
CAREL's cloud portals are flexible solutions that adapt to any customer need. From the control of all connected sites to centralised remote management of individual units, CAREL's solutions can be customised with the customer's own graphic interface, allow the systems access thanks to the various connectivity options and different user profiles management. Geolocation, real-time data acquisition with alarm notifications and statistical analysis complete the package of CAREL solutions.
Remote monitoring of sites and products is based on data acquisition using protocols that comply with the highest security standards and the adoption of advanced network filtering. Infrastructure security is guaranteed by data encryption and storage in separate physical data centres, with automatic backup and failover, continuous 24/7 monitoring and periodic penetration and vulnerability tests.
The CAREL Cloud portal proposal is the following: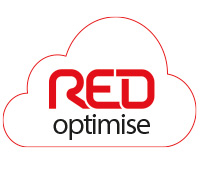 RED optimise centralises all the information from individual Boss and pCOWEB supervisors to provide global control of all connected systems (lighting, air conditioning and heating systems, refrigeration circuits, racks, electrical panels, energy meters, etc.). Typically used in retail applications and for analysis of telecom/data centre, RED optimise is also suitable for other applications, providing complete control of the system and statistical analysis for optimised management of all sites.
For more information on RED Optimise:
Find out more about RED optimise RED optimise product details RED optimise for Retail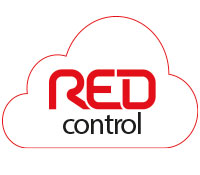 RED control is the cloud portal that supports users, installers and maintenance personnel of refrigeration units operating in food service and scientific applications. It helps reduce operating costs relating to temperature tracking and reduces the risk of incurring costs due to wasted products. Designed for manufacturers of these units, the platform, customised to the manufacturer's brand, provides the possibility to offer a digital solution together with the product, that can be completed with the use of apps.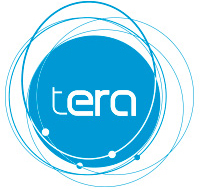 tERA is the digital platform for creating a centralised remote management system for both individual units and small HVAC/R systems. Designed for HVAC/R unit manufacturers, it can be customised with the customer's interface, providing quick and easy access to all of the required information and optimising the work of the technical and service team. The tERA proposal comes complete with gateways featuring different site connectivity options that in just a few simple steps prepares the system for all types of analysis.
For further information: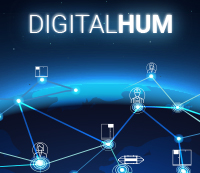 DigitalHUM is the new plug&play digital service for remote management of CAREL and HygroMatik humidifiers. It allows easy access to the supervised units, with dedicated views based on the user profile, supports maintenance services, optimising planning and improving intervention times and results.

For further information: